Model 801
The Model 801Single Stage Preset Regulator possesses the sensitivity and flow capacity of much larger regulators in a compact lightweight design. Preset at 400kPa, the Model 801 is engineered to provide equipment downstream with constant pressure.
Features include:
Proven seat design
Fully chromed
Large, easy to read gauges
Extensive monel filter
Complies to AS 2896 & AS 4267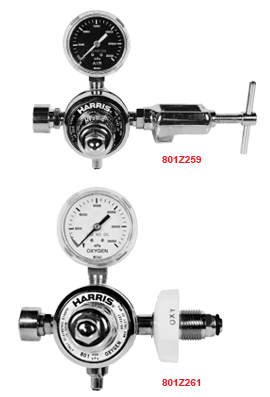 Medical Yokes
Pin Index Yoke, constructed of a high quality brass and chrome plating, complete with extensive filter and neoprene/metal seal.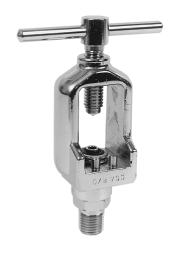 Medical Flowmeters
Harris Flowmeters feature an integrated one-piece design with well defined calibrations which accurately measures flow.
Features include:
Precision engineered
Pressure compensated design accurately measures flow
Easy to read
Scratch resistant
Virtually unbreakable transparent cover tube
Colour coded handwheel